Why It's Important to Find a Slab Leak Early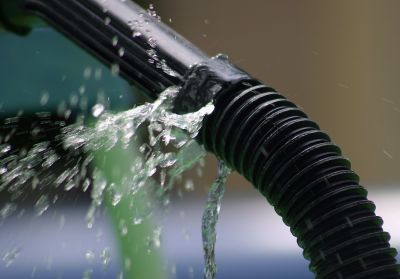 Your home is a major investment. For many people, their home is their most valuable asset and deserves to be treated as such. Homeowners install alarm systems to protect their homes from theft. They use building materials to protect the structure from earthquake damage. But what are homeowners doing to prevent water damage from slab leaks?
At Pomona Quick Plumbing and Rooter, we find that many homeowners are unaware of the destructive nature of slab leaks. A lack of knowledge about slab leaks and the importance of early detection is why many homeowners face this unexpected plumbing problem every year. Let us take a moment to explain how slab leaks occur and how we help homeowners find and repair this problem without delay.
What Is a Slab Leak?
Slab leaks happen below a home's foundation. All homes are at risk of developing slab leaks. It doesn't matter if the home has a basement or sits on a concrete slab. These leaks form when water pools or slowly leaks underneath the foundation base. Reasons for leakage include the following:
Busted water pipe
Corrosion of water pipes due to age
Incorrect installation
Inconsistent water pressure (too high or too low)
Quality of water (hard water tends to be rougher on pipes)
Material of piping
To treat a slab leak, the plumber must determine what caused it in the first place then find a solution to that problem. For example, if hard water caused the pipes to corrode and form a leak there are two problems that needed solving. The piping that failed needs to be replaced, but the quality of the water needs to be addressed to; otherwise, the problem will come back.
Early Detection Saves $$$
The sooner a slab leak is found, the less damage there is to fix. Foundation leaks that go undetected for months can soften the foundation and create structural problems. Fixing a problem of this magnitude can cost an obscene amount of money. At Pomona Quick Plumbing and Rooter, we prefer to save our customers this hassle. This is why we recommend that homeowners call a licensed plumber to perform electronic leak detection services once every couple of years. Using the best equipment in the industry, our plumbers are able to detect the smallest of leaks and make non-invasive, budget-friendly repairs right away before the situation gets out of hand.
Call Pomona Quick Plumbing and Rooter, to learn more about our slab leak detection services!
Tags: leak detection