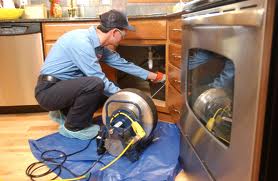 No one likes surprise issues with their home: pests, nasty Halloween pranks, even the occasional in-law visit! No one really thinks about the immensely unpleasant surprise coming from your plumbing! The smell alone drives us to want to keep our plumbing in perfect condition, and the water and sludge that can flood our home doesn't help, either!
We're Pomona Quick Plumbing and Rooter, and we'll be your ace in the hole! We're available 24/7 and offer same day service for virtually any problem, and we can be there in under 90 minutes! We promise quick results, without cutting any corners! This way, you can continue on with your day, trusting the quality of our work and not having to worry about the same issue cropping up a few months down the road! Don't want to take our word for it? We've been in business over 20 years! Ask your neighbors, chances are they're one of our past clients!
Have a Clogged Drain or a few Leaky Pipes? Call Us Now and We Can Handle it!
Need emergency plumbing services? We have your back! Need someone to fix your kitchen and bathroom drains? We can handle that! We have all the tools and experience to fix any problem you could have, also including but far from limited to:
Trenchless Sewer Line Repair
Hydro-Jetting
Rooter Services
Leaky Pipe Repair
No matter the problem, we can handle it! We offer estimates in advance, so you know we have unbeatable prices!
Protect Your Home Have a Camera Inspection of Your Sewer System Today! Don't Let Your Home Stay Out of Code!
We offer affordable prices for video camera inspections of your sewer system. Don't let your home violate regulation! Nonconforming sewer systems can cause issues and expenses when trying to sell your property! If you're not sure about your system, please give us a call and we will inspect and repair your system if needed, all at very affordable prices!
We offer fast and reliable service with 100% customer satisfaction! We are a licensed, bonded, and insured for your protection. Give us a call!!